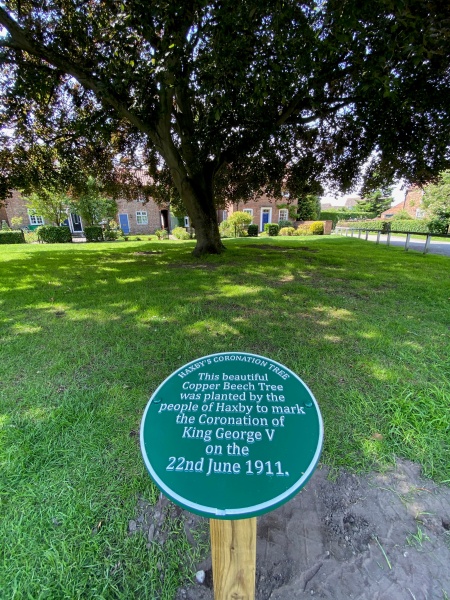 HAXBY'S CORONATION TREE IS 109 YEARS OLD TODAY ! (22/6/2020)
The magnificent Copper Beech tree which adorns Haxby Village Green is the source of constant admiration, but so few people seem to know why it is there.
When was it planted and why ?
So, two years ago, three Haxby people decided to do something about this omission and create a commemorative plaque to be erected on the Green for the interest of passing Haxby people and visitors.
At 11am this morning, the 22nd June 2020, the plaque was unveiled - just 109 years from the same date and time that the original tree was planted as a sapling by William Abel Wood J.P., then resident of Haxby Hall on behalf of the Parishioners of Haxby. It was planted to mark the Coronation of George V, the Grandfather of our present Monarch, Queen Elizabeth II.
Published: 09/11/2020 Published by: Haxby Town Council
Return to News Page.