Haxby Town Council
Council Office, The Memorial Hall, The Village, Haxby, York YO32 3HT
Tel: 01904 750378 Email: Clerk@haxbytowncouncil.gov.uk
To all members of the Planning Committee. You are hereby summoned to attend a meeting of the committee on Wednesday 13th April 2022 at 18.30 in the Council Office, Memorial Hall, Haxby for the purpose of transacting the following business.
Members of the public are welcome to attend and will be given the opportunity to speak regarding an item on the agenda if they wish to do so.
Members of the press and public are entitled by law to attend all meetings of the Council and to record and film the proceedings of those meetings in accordance with the Council's policy on the effective management of recording at Council meetings. However, under the provisions of the Public Bodies (Admissions to Meetings) Act 1960 S1(2), members of the public and the press will be excluded during consideration of business of a confidential nature.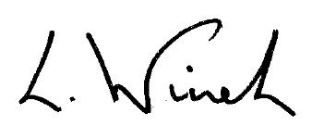 Town Clerk
7th April 2022
AGENDA
Approve reasons for absence
Disclosures of interest
Minutes of the previous meeting
To approve the minutes of Planning Committee meeting held on 07th March 2022.
To consider the planning applications received to date
To receive notifications of planning decisions made by City of York Council

Matters for inclusion on the next agenda

To agree date of next Planning Committee meeting
Planning Applications received between 02nd March 2022 and 31st March 2022.
Serial

Address

Details.

22/00063/TPO

27 Moor Lane Haxby York YO32 2PQ

Prune 1no. Oak tree protected by Tree Preservation

Order no.CYC20.

22/00396/FUL

4 Pinelands Haxby York YO32 3YT

Single storey side and rear extension following demolition of garage.

21/02720/FUL

The Tattoo Room 64A North Lane Haxby York YO32 3JP

Construction of 1no. additional storey over existing tattoo parlour to create new dwelling and single storey rear extension.

22/00462/FUL

9 Keldale Haxby York YO32 3GG

Raising of ridge height, dormers to front and rear, single storey rear and side extensions, replacement roofs to conservatory and garage.

22/00499/FUL

20 The Avenue Haxby York YO32 3EQ

First floor rear extension with Juliet balcony to rear, 3no. rooflights to west side and 1no. rooflight to east side; lean-two roof over existing bay window to front and render to front.

22/00563/FUL

14 Mancroft Haxby York YO32 2ZL

Two storey side extension.

22/00548/FUL

8 Elder Grove Haxby York YO32 3GE

Single storey rear extension.

22/00596/FUL

25 Hall Rise Haxby York YO32 3LP

Variation of condition 2 and removal of condition 3 of permitted application 21/02469/FUL to alter front and side elevations to include render.

22/00243/FUL

56 West Nooks Haxby York YO32 3FD

Detached outbuilding to rear – retrospective.

22/00626/FUL

32 Briergate Haxby York YO32 3YP

Single storey rear extension with part conversion of existing garage to habitable area, and single storey side extension.

21/02640/FUL

214 York Road Haxby York YO32 3HA

Two storey side extension and porch to front.
City of York Planning Decisions received between 02nd March 2022 and 31st March 2022.
Serial

Address

Details.

Decision.

21/02710/FUL

Haxby Hall York Road Haxby York YO32 3DX

Variation of condition 2 of permitted application

20/01944/FULM to alter internal layout and

positioning of some windows and doors

Approved

21/02740/FUL

2 Landsdown Way Haxby York YO32 3SZ

Single storey rear extension with attached

garage extension

Approved

22/00054/FUL

Boots 6 Wyre Court Haxby York YO32 2ZB

Installation of Medpoint prescription collection

machine to existing shopfront window

Approved

York YO32 3GF

Ayresome House 32 Redwood Drive Haxby

Single storey extension to front, side and rear

Approved

21/02060/FUL

Land To The North Of OS Field 280 Moor Lane

Haxby York

Erection of agricultural building - resubmission

Approved

21/01726/FUL

Crystal Clear Dental Solutions Limited Dental

Surgery 9 The Village Haxby York

Change of use of dental practice to 4no. flats with

dormer to rear, rooflights to front and rear

roofslopes, low boundary wall with railings and

gate to front, alterations to existing fenestration

and formation of cycle/refuse store and parking

areas

Approved

21/02130/FUL

8 Redwood Drive Haxby York YO32 3GF

Erection of 1no. detached dwelling (revised

scheme, resubmission)

Approved

22/00105/GRG3

Oaken Grove Community Centre Oaken Grove Haxby

York YO32 3QZ

Single storey extension to front and side, single storey

extension to front to form new entrance lobby,

replacement of windows and doors to front and side,

2no. additional rooflights to rear, replacement of existing

timber fascias, soffits and UPVC rainwater goods and

2no. new render panels to front. Erection of low height

retaining wall with railings and formation of terrace to

rear.

Approved

21/02291/FUL

Agricultural Building Moor Lane Haxby York

Conversion and extension of agricultural barn to

form 1no. dwelling with associated works

Approved