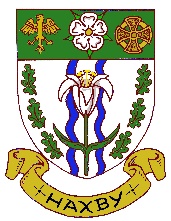 Haxby Town Council
Council Office, The Memorial Hall, The Village, Haxby, York YO32 3HT
Tel: 01904 750378 Email: Office@haxbytowncouncil.gov.uk
To all members of the Planning Committee. You are hereby summoned to attend a meeting of the committee on Monday 9th March 2022 at 6.30pm in the Council Office, Memorial Hall, Haxby for the purpose of transacting the following business.
Members of the public are welcome to attend and will be given the opportunity to speak regarding an item on the agenda if they wish to do so.
Members of the press and public are entitled by law to attend all meetings of the Council and to record and film the proceedings of those meetings in accordance with the Council's policy on the effective management of recording at Council meetings. However, under the provisions of the Public Bodies (Admissions to Meetings) Act 1960 S1(2), members of the public and the press will be excluded during consideration of business of a confidential nature.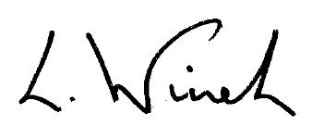 Town Clerk
2nd March 2022
AGENDA
Approve reasons for absence
Disclosures of interest
Minutes of the previous meeting
To approve the minutes of Planning Committee meeting held on 4th February 2022.
To consider the planning applications received to date
To receive notifications of planning decisions made by City of York Council

Matters for inclusion on the next agenda

To agree date of next Planning Committee meeting
Planning Applications received between 29th January and up to 02nd March 2022
| | | |
| --- | --- | --- |
| 22/00105/FUL | Oaken Grove Community Centre Oaken Grove Haxby York YO32 3QZ | Single storey extension to front and side, single storey extension to front to form new entrance lobby, replacement of windows and doors to front and side, 2no. additional rooflights to rear, replacement of existing timber fascia's, soffits and UPVC rainwater goods and 2no. new render panels to front. Erection of low height retaining wall with railings and formation of terrace to rear. |
| 22/00224/FUL | 8 The Village Haxby York YO32 3HT | Erection of garden room and new perimeter fence to existing residential care accommodation. |
| 22/00200/FUL | The Cottage Inn 115 The Village Haxby York YO32 2JH | Erection of timber frame pergola and pitched roof entrance canopy to front with hard and soft landscaping works. |
| 22/00229/FUL | 22 Old Orchard Haxby York YO32 3DU | Two storey side extension, single storey rear extension, reposition front door, pitched roof to front porch and install new windows throughout. |
| 22/00262/FUL | 46 Oaken Grove Haxby York YO32 3QZ | Single storey side extension and conversion of existing garage space into a bedroom. |
| 22/00333/TPO | 2 Milford Mews Haxby York YO32 3HY | Crown lift and reduce 2no. Oak trees protected by Tree Preservation Order no. 191/1992. |
| 22/00309/TPO | 20 Bell Close Wigginton York YO32 2WE | Fell 1no. Oak tree protected by Tree Preservation Order no. 64/1984. |
| 22/00396/FUL | 4 Pinelands Haxby York YO32 3YT | Single storey side and rear extension following demolition of garage. |
| 22/00346/FUL | 30 Churchfield Drive Wigginton York YO32 2FL | Single storey front extension. |
Amended proposal to review
| | | |
| --- | --- | --- |
| 21/02130/FUL | 8 Redwood Drive Haxby York YO32 3GF | Erection of 1no. detached dwelling (revised scheme, resubmission) |
| 22/00346/FUL | 30 Churchfield Drive Wigginton York YO32 2FL | Single storey front extension |
City of York Planning Decisions received between 29th January and up to 02nd March 2022
21/02611/FUL

2 Melander Gardens Haxby York YO32 3YB

Two storey side extension

Approved

21/02639/FUL

47 Towthorpe Road York YO32 3LZ

Single storey rear extension, new roof to existing garage, dormer to side roof slope, and

1.6m wall/fence and gates to front and side boundaries (part retrospective).

Rejected

21/02616/FUL

11 The Avenue Haxby York YO32 3EH

Single and two storey side and rear extension, single storey front extension, 2no. roof lights to front.

Approved

20/01604/FUL

25 Farmstead Rise Haxby York YO32 3LL

Erection of 1no. two storey dwelling to side of existing house.

Approved

21/02309/FUL

15 Scriven Grove Haxby York YO32 3NW

Single storey rear extension and dormer to rear with new render finish to all elevations.

Approved

21/02779/FUL

9 Springwood Haxby York YO32 3YN

Single storey rear extension following demolition of conservatory.

Approved

21/02722/FUL

9 Oaken Grove Haxby York YO32 3QX

Single storey extension to side and rear.

Approved